Striped Driftwood Buoy Ornaments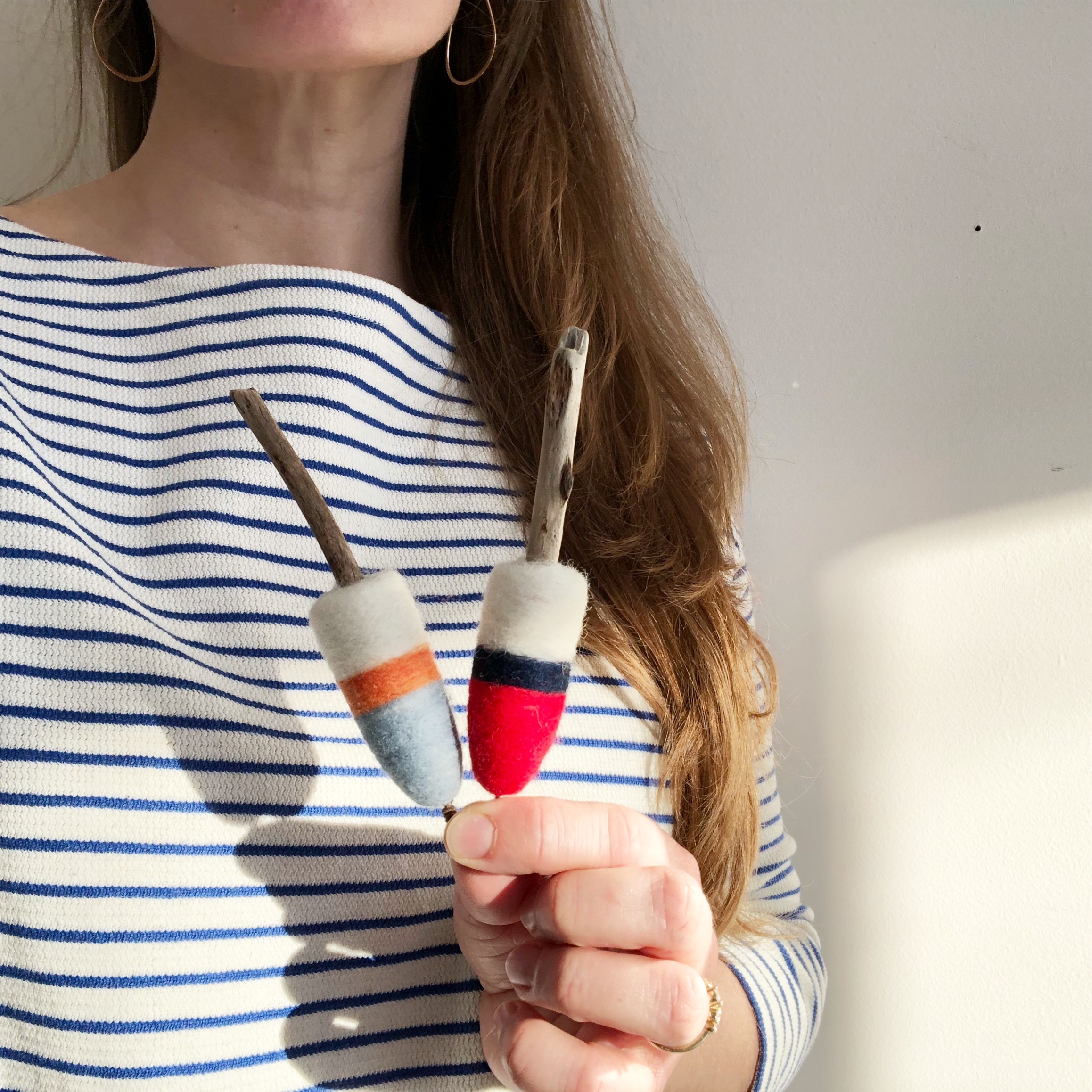 Striped Driftwood Buoy Ornaments
These hand crafted buoy ornaments are made of needle-felted wool and locally collected driftwood. Each ornament has a wire loop which hangs beautifully as a holiday ornament or a tie on to a special gift.
Size Range: 4" – 6.5"
IMPORTANT TO NOTE:
Buoy ornaments are made to order and generally ship within 10 - 14 days of your order.
Each piece is unique. Some variation is to be expected due to the handmade process and use of natural elements. Please note size range above, the natural driftwood determines the overall size of the piece.